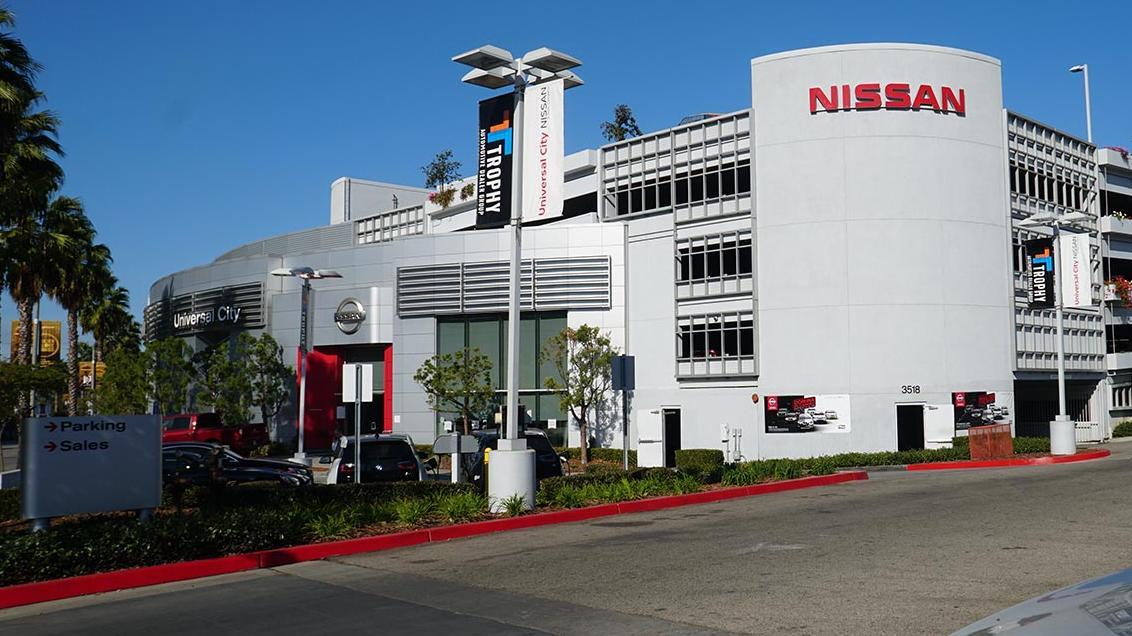 Job Openings
BDC/Internet Sales Representative
Job description
BDC/Internet Sales Representatives will be responsible for handling all incoming phone calls and internet leads, as well as confirming sales appointments and performing long-term follow-up on all unsold customers (e.g., internet leads, showroom visits, and incoming calls). BDC Representatives will strive to generate repeat business by reaching out to current customers and ensuring complete satisfaction in ownership, as well as in marketing efforts by accurately obtaining and logging customer sources.
Job Responsibilities
Communicate effectively with internet customers and prospects according to their preferred method of communication (phone, email or in person)

Manage Internet sales leads, respond to inquiries in a timely fashion, and answer questions on available stock and product performance
Maintain an ongoing customer database to capture repeat business
Schedule appointments with interested buyers for test drives and delivery of vehicles
Disclosing terms of sales with consumers and reviewing sales with dealership management
Job Requirements
Successful Universal City Nissan BDC/Internet sales professionals have come from a variety of backgrounds. The ideal candidate has customer service and/or a general sales background of some sort, (electronics, appliances, real estate, B2B, marketing, etc.), a hard working professional with experience providing exceptional customer service and looking to make a career change, or a college graduate looking to pursue a career in sales.
Previous customer service experience

Sales experience required
Requires strong communication skills in order to work most effectively with customers
Must be Internet savvy, have good computer skills and excellent organizational skills to help keep track of all sales leads
Excellent follow through and follow up skills
What You Can Expect
Industry competitive compensation & benefits
Sales training and support that will provide you with the skills you need to be a top earner!
A revamped and exciting product line that makes it easy to sell!
Professional work environment.
Trophy Automotive Dealer Group will consider for employment qualified applicants with criminal histories in a manner consistent with the requirements of the Los Angeles Fair Chance Initiative for Hiring (Ban the Box) Ordinance.
Title I and Title V of the Americans with Disabilities Act of 1990, as amended, protect qualified individuals from discrimination on the basis of disability in hiring, promotion, discharge, pay, fringe benefits, job training, classification, referral, and other aspects of employment. Disability discrimination includes not making reasonable accommodation to the known physical or mental limitations of an otherwise qualified individual with a disability who is an applicant or employee, barring undue hardship.
All qualified applicants will receive consideration for employment without regard to race, color, religion, sex, sexual orientation, gender identity, national origin, or protected veteran status and will not be discriminated against on the basis of disability. Universal City Nissan is committed to providing reasonable accommodation for qualified job applicants, job candidates, and employees with disabilities to ensure they enjoy equal access to all employment opportunities and benefits of employment as required by the Americans with Disabilities Act. EEO is the Law.
The Vietnam Era Veterans' Readjustment Assistance Act of 1974, as amended, 38 U.S.C. 4212, prohibits job discrimination and requires affirmative action to employ and advance in employment disabled veterans, recently separated veterans (within three years of discharge or release from active duty), other protected veterans (veterans who served during a war or in a campaign or expedition for which a campaign badge has been authorized), and Armed Forces service medal veterans (veterans who, while on active duty, participated in a U.S. military operation for which an Armed Forces service medal was awarded).
To obtain assistance with accommodations related to the American's with Disabilities Act (ADA) concerning your application process, please contact Trophy Automotive Group: HR department Vicky Rodarte.
Apply for Position
Personal Lines Insurance Agent
Exciting opportunity for the right individual.  We are seeking hardworking, ambitious, outgoing licensed Insurance agents to join our team of professionals. Customer service experience is our priority and will be the basis of your success. Unique and rewarding career opportunity. Various locations in the Greater Los Angeles region.
As a Licensed Insurance Sales Professional, you will be on the cutting edge of what Buy Insurance Services is offering our partners - a powerful solution consisting of a broad channel of well qualified insurance prospects. You will act directly on behalf of our carrier partners to quote and sell insurance products to various Auto Dealerships rapidly growing client base in person and over the phone. We are currently interviewing licensed insurance agents with experience in personal lines products with a robust desire to succeed. Timing is everything. We encourage you to apply as we are building our Insurance Sales Division. This a full-time work position. 
Top producers will earn good commissions. This is an exciting opportunity for motivated individuals who want to make money, help people, and grow professionally.
General Responsibilities: 
·        Meet or exceed monthly policy sales targets
·        Establish productive working relationships with clients
·        Discover needs of pre-qualified insurance shoppers
·        Ability to overcome sales objections and close over the phone
·        Ability to cross sell related insurance products
·        Accurately record all required information in agency management platform
·        Communicate with the management team on a regular basis to discuss personal performance and make recommendations about system and software improvements.
Requirements: 
·        A valid California state-issued P&C insurance license
·        Experience in cross selling auto and home insurance packages
·        Some local travel required occasionally
·        Ability to work in high traffic, fast paced environment
·        Ability to follow script - this is a highly streamlined sales process selling a regulated product where compliance is critical
·        Excellent verbal and written communication skills
·        Energetic, easy to understand, and good at taking charge of the conversation
·        Extremely reliable and dependable
Benefits: 
·        Collaboratives start up environment that allows you to contribute ideas and be part of a growing organization.
·         Hourly plus commission with full company benefits medical, dental and vision.
v  Serious Insurance Agents please contact Insurance Manager at 747-231-5730 and submit Resume to Shereen@buyinsuranceservices.net
Apply for Position
Hours
Monday

8:30AM-9:00PM

Tuesday

8:30AM-9:00PM

Wednesday

8:30AM-9:00PM

Thursday

8:30AM-9:00PM

Friday

8:30AM-9:00PM

Saturday

8:30AM-9:00PM

Sunday

8:30AM-9:00PM